Boothferry
Primary
School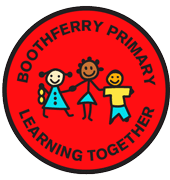 Approach to Reading and Phonics
At Boothferry we encourage a love of reading through the provision of welcoming book areas, a library and attractive book displays. Throughout the school, teachers read aloud to children on a regular basis.
We read a wide range of good quality fiction, non-fiction and poetry. We encourage parents to be actively involved in their child's reading journey. Every child is provided with a book to read at home and a reading log. This book is set at a level which should allow children and parents to celebrate their reading success by reading fluently and enjoying the book together.
Parents can record shared and independent home reading and communicate with Teachers by highlighting positives or raising concerns in the reading log. Children should leave the school as 'lifelong' readers, writers and learners.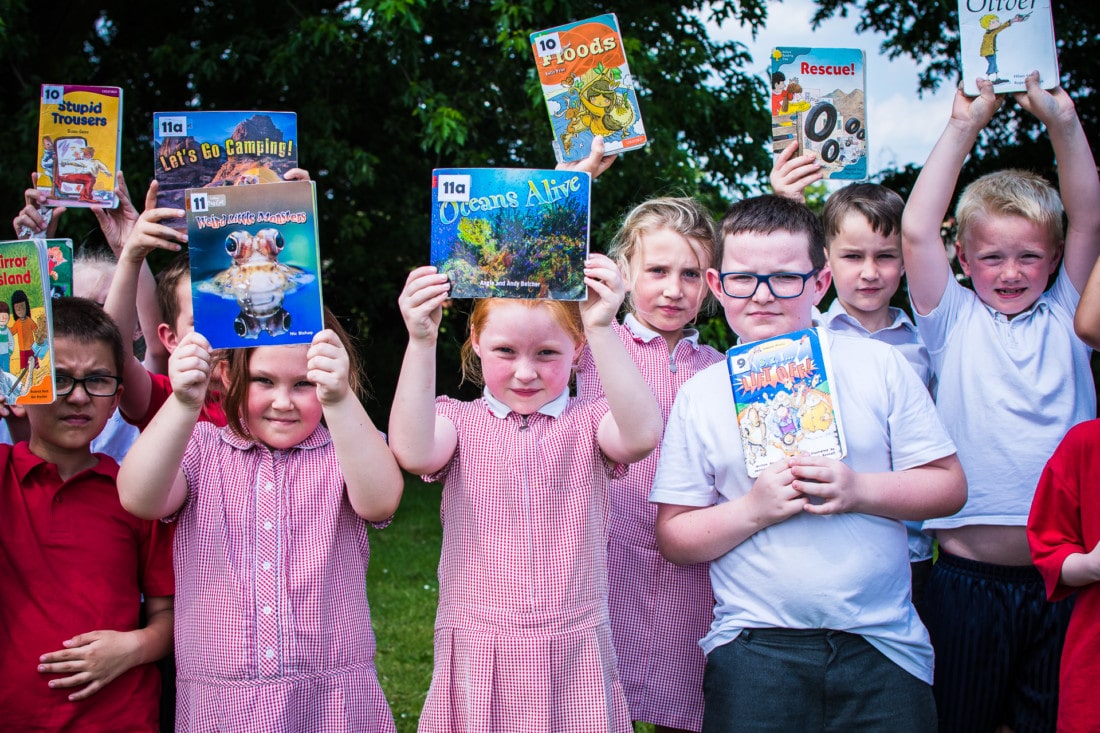 Early Years/Key Stage 1
We use the synthetic phonics scheme Read Write Inc to teach children the skills to become enthusiastic, fluent and confident readers and writers. Across Early Years and Key Stage 1 the children are taught at a dedicated time and in small similar ability groups with the children being regularly assessed, to ensure that we are best meeting their needs.
The Read Write Inc scheme promotes the teaching of phonics through a structured and uniform approach with the children participating 100% in the learning process.
The scheme ensures that the children are taught the sounds and corresponding graphemes needed to be successful for reading and writing. The children apply their learning of new sounds to read and write both real and nonsense words, in preparation for the Phonics Screening Test in Year 1.
Each session includes these key elements:
Step 1 – Hear it and Say it. The children are introduced to the new sound
Step 2 – Speed sounds. The children read the new sound and revisit previously taught sounds
Step 3 – Read it. The children read the new sound within a word. Developing their decoding and blending skills.
Step 4 – Write it. The children are first taught how to correctly form each letter and as they progress through the scheme they are taught how to write a word containing the sound.
"In key stage 1, a more consistent approach to the teaching of phonics has ensured that pupils are confident readers who remain enthusiastic when tackling unfamiliar words."

Ofsted 2019
Key Stage 2
In Key Stage 2 children will develop and extend the skills acquired in Key Stage 1.Through independent reading, shared reading in literacy lessons and cross-curricular sessions, guided reading groups and reading for pleasure.  The children in Years 5 & 6 also take part in the Accelerated Reader program.
Children explore a wide variety of genres, both fiction and non-fiction which allows them to access, input ideas and understand what they are reading. They are given opportunities to speculate on the tone and purpose of texts they explore as well as to consider both the themes and audience.
"The teaching of reading is a strength of the school. Teachers provide high-quality support for pupils to develop their reading comprehension. Pupils confidently talk about their whole-school reading challenge, which motivates them to gain rewards for reading regularly."

Ofsted 2019
Spelling at Key Stage 2
In years three to six children build on their phonetic knowledge by learning to understand and apply different spelling patterns. All classes use the Read, Write Inc. approach to spelling, which is taught several times a week in every class. Read Write Inc. Spelling embeds impressive skills in just 15 minute sessions, quickly and effectively filling the gaps in children's knowledge. The approach is centred around an exciting online spelling planet which encourages and motivates children to learn spelling rules and strategies, followed by quick-fire activities in their spelling logs. Progress is recorded using practice tests and teachers learn how to move children on quickly.
"When ever I have had a problem the staff on the whole have been sympathetic and helpful."
"The best thing about this school, when I ask my child this question, he said Mrs Emmerson. "
"The stimulating learning environment. "
"The New Head teacher and deputy. "
"The after school activities, film nights and discos."
"This school meets our expectations in every way."
"The friendly atmosphere, the safe environment & the teachers' encouragement."
"Open weeks in Foundation allows parents to enjoy school as much as our children."
"Being part of their learning – it doesn't just stay in the classroom."
"My children are thriving as the school is committed to learning and progression."
"My kids love the fruit on the snack table."
"The joy of the teachers who greet the children and parents daily."
"The Head teacher and deputy are fab, they join in everything."
"My children are developing very well in school."
"My son's teacher is creative, enthusiastic and genuinely cares about him as an individual ."
"I love the fact that senior members of staff know the names of the children."
"Miss Pulleyn is fantastic"
"I love seeing school events on Twitter."
"Opening the school doors at 8.40am has made it much easier as it is less crowded."
"The new website is fantastic. It is up to date and it is great to see what the children have been doing."
"Since the new Head and Deputy have arrived, so many things have changed. The school is alive now!."
"The bike loan scheme.My family also like the school bank."
"..closeness between all age groups and years."
"The choice to do a traditional nativity was great !."
"the amount of effort put in by the teachers to make topics interesting is brilliant."
"The photography club is brilliant, I think introducing things like this is brilliant for the children."
"Thank you for treating my child like your own."
"You can approach any member of staff and they help you."
"My children have come on and made progress socially and academically since joining."
"I feel the school has advanced with regards to the appropriate curriculum for different age groups."
"the school gives me advice as a parent so I can help my daughter."
"We can only applaud the ingenuity & continued compassion of the young people at Boothferry."
"We want to thank you for welcoming my family when we moved here (from Bulgaria)."
History day was amazing. Brilliant idea.
Boothferry at Young Voices…..Just WOW! What an experience."