Boothferry
Primary
School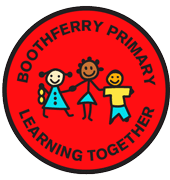 Boothferry Primary School
Newport Street
Goole
East Yorkshire
DN14 6TL
Please contact Mrs Karen Lee, School Business Manager for any information about the school.

Please contact Mrs Rebecca Emmerson (SENDCo) via the office if you require information about Special Needs.
The school conforms to the requirements of the Disability Discrimination Act and has an Accessibility Plan.
The building is fully accessible. If you have any concerns please contact us.