Boothferry
Primary
School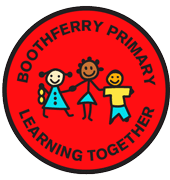 Modern Foreign Languages
Please click on one of the links below to quickly move to that section.
Speaking and Listening
Reading and Writing
Extracurricular Activities
MFL Long-term Plan
Intent
The intention of the Modern Foreign Languages (MFL) curriculum at Boothferry Primary School, is that children are taught to develop an interest in leaning other languages in a way that is fun and exciting. We encourage children's confidence and curiosity about different languages. The MFL planning is carried out in order to create links with the cultural differences of other countries, including our children's home countries, allowing them to explore links between their own languages and those taught. We strive to embed the skills of listening, speaking, reading and writing necessary to enable children to use and apply other languages in a variety of contexts and lay the foundations for future language learning.
Implementation
Children are encouraged and supported to develop their speaking and listening skills through conversational work, singing and games. As confidence and skills grow, children record their work through pictures, captions, sentences and then paragraphs – using learnt conjunctions to extend their pieces of writing.
Displays are used to remind children of vocabulary
Actions and pictures are used when being taught phonics to help them with punctuation of words
In the classroom, wherever possible, instructions are given in French, common phrases such as 'Qu'est que c'est ?' (What is it?) whilst pointing to an object allow the children to both listen and respond in French, gaining confidence as they do so.
Our MFL curriculum is designed to progressively develop children's skills in languages through weekly taught lessons and extra-curricular clubs. Children progressively acquire, use and apply a growing bank of vocabulary organised around topics. We follow the 'LanguageNut' scheme of work to ensure coverage and progression across school. In addition to our weekly French lessons, we also have an opportunity to look a languages within our topics, for example in year 5, children are taught a term of Japanese from a language specialist whilst studying and comparing the country to the UK. The children are also invited to learn Spanish over the course of the Summer term at an after-school club, where the language is taught alongside learning about the geography and culture of Spain. In addition, children from year 4 run a club teaching their home languages to other school children, the children are currently teaching greetings in Latvian, Portuguese and Lithuanian during a lunch time club.
Impact
French is monitored by the MFL Co-ordinator by using a variety of strategies, such as book monitoring, lesson observations, staff discussions and pupil interviews. Feedback is given to teachers and leaders use the information to see if the children know more and remember more.
Assessment is teacher led and carried out by observing the children speaking (and recording on iPads where necessary); by assessing their written work; ensuring that they are writing using the correct spellings and also on the 'LanguageNut' system which produces tests and games that the teacher can access to see each student's progress at the end of each lesson.
Speaking and Listening
At Boothferry Primary School, children will be taught to:
Listen attentively to spoken language and show understanding by joining in and responding
Explore the patterns and sounds of language through songs and rhymes and link the spelling, sound and meaning of words
Engage in conversations: ask and answer questions; express opinions and respond to those of others; seek clarification and help
Speak in sentences, using familiar vocabulary, phrases and basic language structures
Develop accurate pronunciation and intonation so that others understand when they are reading aloud or using familiar words and phrases
Milestone 2
Milestone 3
Reading and Writing
At Boothferry Primary School, children will be taught to:
Read carefully and show understanding of words, phrases and simple writing
Appreciate stories, songs, poems and rhymes in language
Broaden their vocabulary and develop their ability to understand new words that are introduced into familiar written material, including through a dictionary
Write phrases from memory, and adapt these to create new sentences, to express ideas clearly
Describe people, places, things and actions orally and in writing
Milestone 2
Milestone 3
Extra-curricular Activities
Modern Foreign Languages Long-term Plan
"When ever I have had a problem the staff on the whole have been sympathetic and helpful."
"The best thing about this school, when I ask my child this question, he said Mrs Emmerson. "
"The stimulating learning environment. "
"The New Head teacher and deputy. "
"The after school activities, film nights and discos."
"This school meets our expectations in every way."
"The friendly atmosphere, the safe environment & the teachers' encouragement."
"Open weeks in Foundation allows parents to enjoy school as much as our children."
"Being part of their learning – it doesn't just stay in the classroom."
"My children are thriving as the school is committed to learning and progression."
"My kids love the fruit on the snack table."
"The joy of the teachers who greet the children and parents daily."
"The Head teacher and deputy are fab, they join in everything."
"My children are developing very well in school."
"My son's teacher is creative, enthusiastic and genuinely cares about him as an individual ."
"I love the fact that senior members of staff know the names of the children."
"Miss Pulleyn is fantastic"
"I love seeing school events on Twitter."
"Opening the school doors at 8.40am has made it much easier as it is less crowded."
"The new website is fantastic. It is up to date and it is great to see what the children have been doing."
"Since the new Head and Deputy have arrived, so many things have changed. The school is alive now!."
"The bike loan scheme.My family also like the school bank."
"..closeness between all age groups and years."
"The choice to do a traditional nativity was great !."
"the amount of effort put in by the teachers to make topics interesting is brilliant."
"The photography club is brilliant, I think introducing things like this is brilliant for the children."
"Thank you for treating my child like your own."
"You can approach any member of staff and they help you."
"My children have come on and made progress socially and academically since joining."
"I feel the school has advanced with regards to the appropriate curriculum for different age groups."
"the school gives me advice as a parent so I can help my daughter."
"We can only applaud the ingenuity & continued compassion of the young people at Boothferry."
"We want to thank you for welcoming my family when we moved here (from Bulgaria)."
History day was amazing. Brilliant idea.
Boothferry at Young Voices…..Just WOW! What an experience."