Boothferry
Primary
School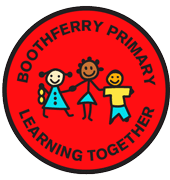 School Dinners

Important – Free School Meals
In order to qualify for free school meals, the parent must be in receipt of any of the following benefits:
Job Seeker's Allowance (income-based)
Income Support
Universal Credit – your annual income assessed by the department for Work and Pensions must be less than £7,400. Any pupil eligible for free school meals before 1 April 2018 when the income threshold is introduced will retain their eligibility until the end of the universal credit roll-out which is March 2022
Child Tax credit (but NOT receiving Working Tax Credit) – provided your annual income (assessed by the Inland Revenue) does not exceed £16,190 (Please note this amount is subject to change every April)
Employment Support Allowance (income-related)
Guarantee Element of State Pension Credit
Support under Part VI of the Immigration and Asylum Act 1999.
You can apply direct by using the contact details below:
To check eligibility or to make a new claim for free school meals please visit: www.eastriding.gov.uk/fsm
The benefit section continues to administer free school meal applications for children under 19 years old, in full time education and attending an East Riding School.  Any queries please contact the benefits team on 01482 393939, or email benefit.assessments@eastriding.gov.uk alternatively customers can call into a local customer service centre
School Dinners
Current cost £2.40 per day or £12.00 per week to be paid in advance via School Money.
At Boothferry Primary we are very proud of our healthy and delicious school meals. These are cooked freshly on site daily in our school kitchen. All our meals are prepared from scratch using fresh ingredients.
Our kitchen staff are experienced at catering for a range of special dietary requirements. If your child has a special dietary requirement, please let the school office know.
If your child decides to change from a packed lunch to a school dinner or vice versa, we ask you to inform the office giving one week's notice.
Outstanding Debt
If debts are incurred, the school budget has to pay for them. This means that money which should be spent on the children's education has to be used to pay for debts incurred by parent/s. The budget cannot support this debt.
If a child incurs debts for unpaid money, the school will either phone or send a text reminder to the parent during the week asking the parent/s to pay the debt as soon as possible. If you need to discuss any problems with the school regarding any outstanding debt then please visit the school office and discuss this immediately.
If the parent/s does not pay the debt and a total of £12 is owed (equivalent to one week's dinner money), parent/s will be asked to pay the debt by a specified date and ask for a packed lunch to be provided until the debt is cleared.
If the parent/s does not comply with any of these options, the Headteacher will send a final letter explaining that the school will begin proceedings against the parent to recover the debt.
Any Questions?
Please do not hesitate to contact the school if you have any questions or concerns relating to your child's school meals.
Reception/Years 1 and 2
All children in Reception and KS1 are entitled to a free school meal under Universal Free School Meals, however if you are entitled to benefits (details above) even though your child is receiving a free meal please still make a claim for free school meals by visiting www.eastriding.gov.uk/fsm.
Towards the end of the summer term, parents of children in year 2 will be sent a letter asking whether their child will be having a school dinner in Year 3 or if you intend to send them with a packed lunch from home.
Years 3, 4, 5 and 6
Once your child moves up to KS2 in Year 3 their entitlement to a Universal Free school meal ends and unless your child is entitled to a Free School meal, you will have to pay for school dinners. The current cost (Sept 2020) is £2.40 per day, payable in advance.
Menu
Please see below for our current school dinner menu.
"When ever I have had a problem the staff on the whole have been sympathetic and helpful."
"The best thing about this school, when I ask my child this question, he said Mrs Emmerson. "
"The stimulating learning environment. "
"The New Head teacher and deputy. "
"The after school activities, film nights and discos."
"This school meets our expectations in every way."
"The friendly atmosphere, the safe environment & the teachers' encouragement."
"Open weeks in Foundation allows parents to enjoy school as much as our children."
"Being part of their learning – it doesn't just stay in the classroom."
"My children are thriving as the school is committed to learning and progression."
"My kids love the fruit on the snack table."
"The joy of the teachers who greet the children and parents daily."
"The Head teacher and deputy are fab, they join in everything."
"My children are developing very well in school."
"My son's teacher is creative, enthusiastic and genuinely cares about him as an individual ."
"I love the fact that senior members of staff know the names of the children."
"Miss Pulleyn is fantastic"
"I love seeing school events on Twitter."
"Opening the school doors at 8.40am has made it much easier as it is less crowded."
"The new website is fantastic. It is up to date and it is great to see what the children have been doing."
"Since the new Head and Deputy have arrived, so many things have changed. The school is alive now!."
"The bike loan scheme.My family also like the school bank."
"..closeness between all age groups and years."
"The choice to do a traditional nativity was great !."
"the amount of effort put in by the teachers to make topics interesting is brilliant."
"The photography club is brilliant, I think introducing things like this is brilliant for the children."
"Thank you for treating my child like your own."
"You can approach any member of staff and they help you."
"My children have come on and made progress socially and academically since joining."
"I feel the school has advanced with regards to the appropriate curriculum for different age groups."
"the school gives me advice as a parent so I can help my daughter."
"We can only applaud the ingenuity & continued compassion of the young people at Boothferry."
"We want to thank you for welcoming my family when we moved here (from Bulgaria)."
History day was amazing. Brilliant idea.
Boothferry at Young Voices…..Just WOW! What an experience."